In June of 1977, Cross Bar X hosted its very first camp on 35 acres of donated land from the Lemon Family Ranch. The name Cross Bar X, comes from a brand that was purchased. On top is a cross, under the cross is a bar, and then an X under the bar. Our motto was carrying the cross and Christ (the X stood for the Greek word Chi for Christ) to a needy people. The camp still owns this registered brand and can brand any of its cattle or horses with it.
The first camp consisted of 3 campers that came for two full weeks. Two of the boys were from the inner city of Denver and one was from Durango. Our facility consisted of a hand dug spring for a water supply, a large Army tent borrowed from San Juan Bible camp, which served as our kitchen and dining area, a campfire area, a tent to sleep in, and a hand dug outhouse. It would not have passed today's standards as a camp facility. As simple as it was, it did work, and so began Cross Bar X.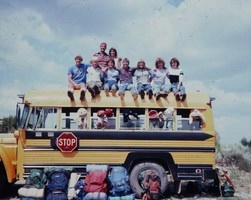 When the camp started, inner city kids were invited to come and be a part of a working cattle ranch. Our daily schedule was to get up early, have breakfast, and then have a Bible lesson. Next was work on the ranch, which included fixing fences, branding calves, and irrigating pasture land. After lunch everyone would swim in the lake and do other camp activities like crafts, games, or horseback riding.
After four years of operation, the camp began to reduce its emphasis on ranch work and move towards more traditional camp activities. Even though the campers stopped branding calves and fixing fences, the core of the camp's purpose has never changed. Cross Bar X is a camp for disadvantaged youth. Each camper that comes gets an opportunity to hear and experience the love of Christ.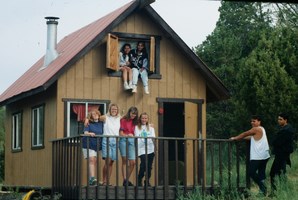 When campers first came to Cross Bar X, there was no charge to come to camp. We found that campers needed some sort of investment in coming, so we began to charge them a $10 deposit. That amount has been raised throughout the years and it is now a $50 deposit and then pay what can be afforded towards the total cost.
The current facility has slowly grown to two lodges, two large cabins with bathrooms, two smaller cabins, 4 staff houses, four small barns, and a complete challenge course. The camp was also able to add on an additional 115 acres.
Each summer Cross Bar X offers two weeks of counselor training, a day camp for 8-9 year olds,  a camp for 10 to 11 year olds, separate girls and boys camps for both middles school and high school ages, and a student leadership program called SALT (Summer Adventure Leadership Training). The camp ministers to about 150 kids each summer.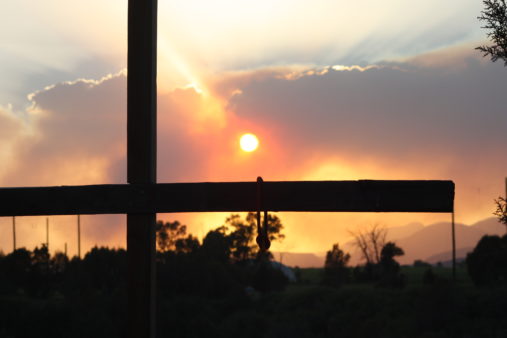 In many ways the camp has not changed since 1977. We still go backpacking, ride horses, play games, shoot archery, do crafts, sing songs, teach Bible lessons, swim and fish in the lake, shoot hoops, feed the chickens and find out that eggs do come from chickens, and make s'mores. Of course there have been new activities like the climbing wall, giant swing, zip line, and rafting. However, the most important aspect that has not changed is our passion to share Christ's love in a small personalized camp setting.